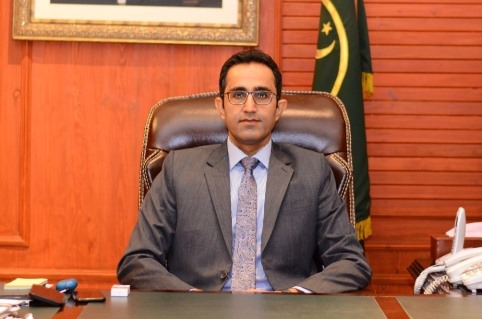 Solid Waste Management has become a serious problem in Punjab due to rapid urbanization, uncontrolled population, lack of resources, institutional weaknesses and lack of civic sense towards solid waste disposal. The average solid waste collection efficiency in Punjab is only around 50%, causing spread of multiple diseases such as diarrhea, dengue fever and hepatitis. Considering all these facts Government of Punjab launched an Integrated Solid Waste Management project with collaboration of Turkish contractors for the city of Lahore that also served as a model for other big cities of Punjab.
After the Punjab Government's successful experiment of solid waste management in the provincial metropolis, this modern system of cleanliness has been introduced in six big cities of Punjab including Faisalabad, Multan, Gujranwala, Sialkot, Bahawalpur and Rawalpindi.
Punjab Government is fully committed to implement the vision of the Prime Minister. With increasing population rate of Gujranwala city, waste generation rate has also increased, considering this ongoing worse situation Punjab Government took initiative and established a company by the name of Gujranwala Waste Management Company. It was established to provide an affordable and efficient waste management services to the citizens. In the Punjab Green and Clean Vision, waste management is located under the priority area of water supply, sewerage and sanitation. Government of Punjab is on its way to initiate projects related to health and sanitation and improvement in existing solid waste management system. We are committed to revive and enhance aesthetic value of the city by giving cleanliness and sanitation foremost importance.